The popularity of shaping leggings and yoga clothes continues, and popular color preference is obvious.
British fashion shopping search platform Lyst recently released the "2020 Sportswear" report. According to Lyst data, consumers are still very concerned about sportswear this year: Since the beginning of this year, searches for sportswear on the Lyst platform have increased by 59%.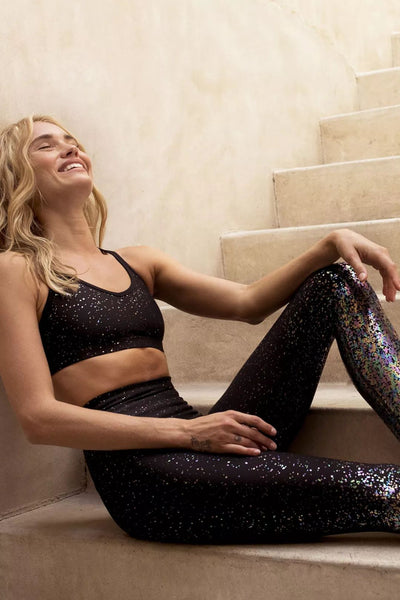 Shaping leggings are more popular.
According to a survey conducted by Lyst, consumer demand for leggings has remained high, and searches for leggings on the Lyst platform have increased by 15% since the beginning of January this year. The Lyst platform sold an average of 35 sports leggings per hour, and the average consumer spending on leggings by users increased by 17% year-on-year. According to Lyst data, in the past three months, the search volume for keywords such as "shaping" and "lifting" has increased by 392%. SPANX, Sweety Betty and AloYoga branded waist shaping and shaping leggings product page views increased significantly. In addition, consumer demand for high waisted workout leggings has also continued to increase, with search volume increasing by 65% year-on-year, reaching a record high. At the same time, Lyst also found that consumer demand for bodysuits is also increasing: in 2020, consumer demand for bodysuits and dance wear has increased by 83%; and since the beginning of January this year, related demand Has cumulatively increased by 21%. Adidas, ASOS and Free People Movement have all launched stretch jumpsuits. Among them, pure black is the favorite color of consumers and has the largest search volume.
Sportswear is more sustainable.
According to a Lyst survey, since the beginning of this year, searches for sustainable fashion have increased by 75% year-on-year, while searches for sustainable sportswear have increased by 151% year-on-year. Lyst predicts that sustainable fashion will continue to heat up in 2021, and environmentally friendly sportswear brands that use recycled plastics, recycled nylon, organic cotton and recycled polyester fibers will become more and more popular with consumers. Lyst found that searches for sustainable and recycled sports shoes are also increasing. Among them, keyword searches for ECONYL yarn increased by 102% year-on-year; searches for Repreve yarn increased by 130% year-on-year; searches for Tencel fiber A year-on-year increase of 42%; and organic cotton search volume increased by 52% year-on-year. On the Lyst platform, the most searched environmental sports brands include Girlfriend Collective, Adidas x Parley and Outdoor Voices. The fastest growing brand is yoga sportswear brand Vyayama.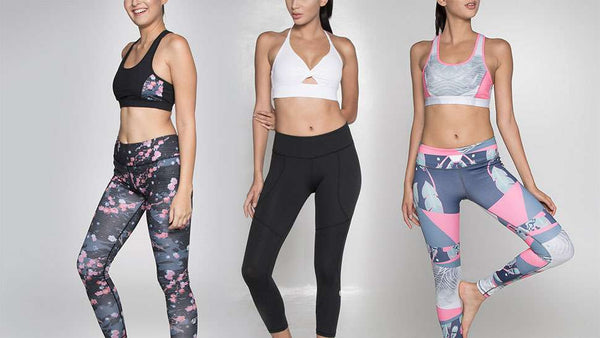 Yoga clothing is more popular.
Yoga is becoming more and more popular, and more and more people are posting yoga photos on the mobile social application Instagram. Some yoga clothing brands have begun to create new yoga clothing, so that yoga clothing is not limited to fitness venues, but also suitable for daily life. Animal prints, bold patterns and smooth monochromatic patterns, as well as brands such as Lululemon and Beyond Yoga will all be sought after by consumers in 2020. Lyst expects this trend to continue this year: since the beginning of January this year, searches related to the above products have increased by 38%. According to Lyst data, sales of yoga peripheral products on the platform have increased by 42% in the past two years. During the period, searches for "yoga tights" increased at a rate of 36% per month. More than 32% of sportswear consumers are more concerned about colors when choosing sportswear clothing. The more popular colors are: light blue, baby pink, lavender, beige and white.
Sportswear is more fashionable.
As the boundaries between fitness and daily wear become increasingly blurred, sportswear in the future will be both fashionable and functional. Consumers are increasingly demanding tights with zippers and pockets. In the past three months, searches for tights with pockets on Lyst users increased by 180%, and searches for tights with zippers increased by 76%. In addition, consumers' demand for fashionable sports tights is also increasing. Since November last year, searches for black coated leggings have increased by 250%. In December last year, American actress Jennifer Lopez wore a pair of metallic rose gold yoga leggings. In the following 24 hours, searches for metallic leggings products increased by 33%. In addition, consumers are paying more and more attention to color matching. In the past three months, searches for black, burgundy red, and turquoise have increased by 71%; bright neon colors have also begun to be sought after, peach red Search volume for has increased by 61%, and search volume for yellow has increased by 55%.